Most deck companies and do-it-yourself-tutorials power wash wood decks to clean them. Here at TrueDecks, we have designed our own safer way to power wash decks. It's called the PressureLess Cleaning & Preservation System™. While it is similar to power washing (also known as pressure washing) in some ways, there are so many differences between our deck cleaning service vs. the typical deck pressure washing service.
We've found over our 20+ years of experience that high-pressure sprayers can actually do more harm than good for decks. Too high of pressure can lead to the wood cracking and splintering, which is why rather than using high pressure, we use a low-pressure sprayer with a unique revolutionary chemical washing system. It is strong enough to remove dirt, grime, and old stains, without requiring harmful pressure washers.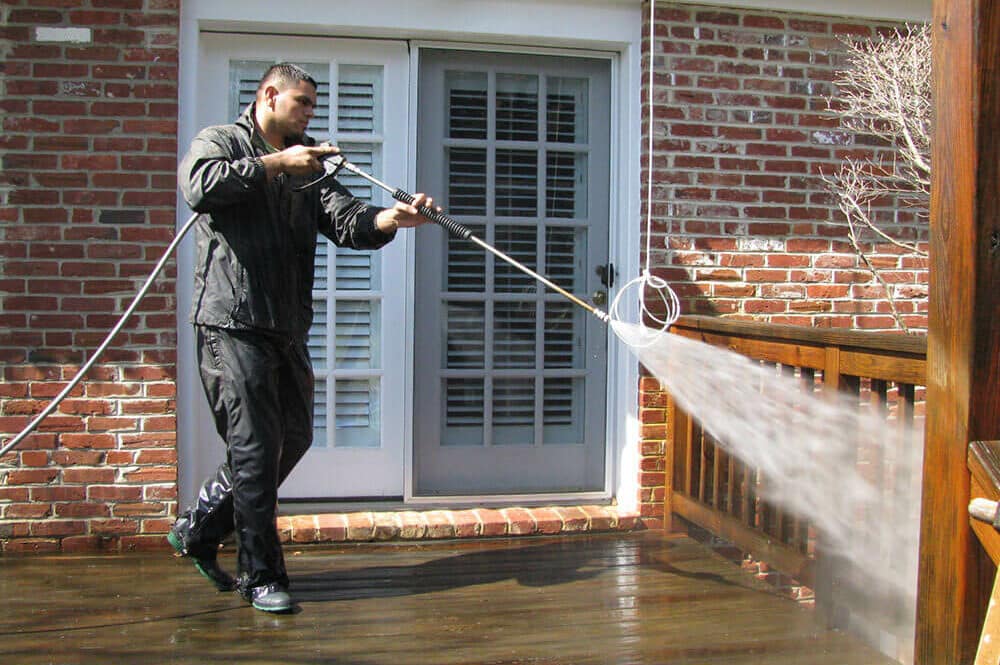 Why You Should Choose TrueDecks
For Your Deck Staining or Deck Cleaning Needs
PressureLess cleaning system is gentle on wood
Effectively removes sealant & stains
Unlike power washing, won't damage wood surfaces
Slows mildew re-growth
Prolongs beauty & life of any type of wood
Non-toxic and safe for the environment
Restores your deck to look like new
VOC compliant stains with 3 layers of UV protection
We provide free wood evaluation to determine your needs
No hidden charges or misleading advertisements
You can trust TrueDecks™ as an industry specialist
Price match guarantee for same quality service & products
High Pressure washing is harsh on surfaces
Won't remove stains or sealant
Causes splintering by raising the grain of the wood
Can't kill mildew or mold
May cause permanent damage to your deck
Typically uses harsh or no chemicals
Won't restore the wood to look like new
Uses water sealers without UV protection
Decks are usually treated equally, without evaluating individual needs
Low prices advertised with hidden costs
Many amateur companies in the field
Cut costs by using inexpensive equipment, sealers, and chemicals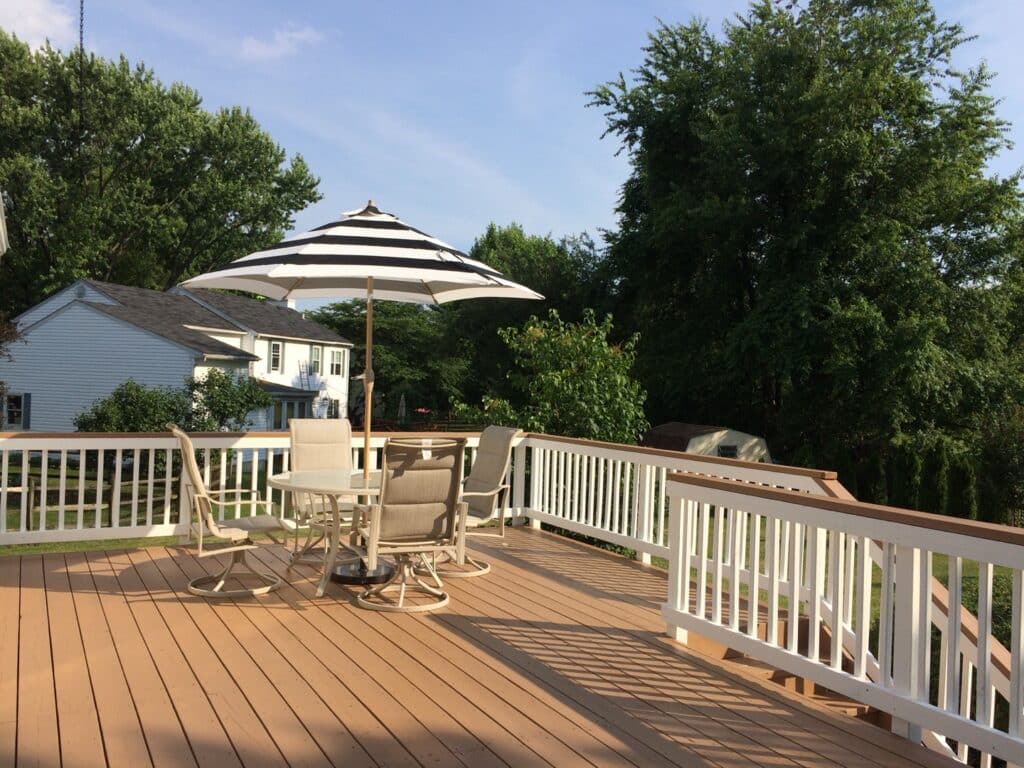 If you are looking to give new life to your wooden deck, you have come to the right place. TrueDecks has been cleaning and washing decks in the Maryland/Virginia area for over two decades. We understand that different types of wood require different stains/sealers in order to keep them looking their best. It's more than simply power washing the deck – we offer three different packages that each include our PressureLess Cleaning System and the application of an advanced sealer with water repellency & UV protection.
Don't pressure wash your investment! Choose TrueDecks for a safe, effective power washing alternative for your deck. We'll provide you with a free price estimate, and even give you a price match guarantee if you happen to get quoted for a similar service at a lower price.
Economy
Good Water & UV Protection
(Great for Regular Maintenance)


TrueDecks PressureLess Cleaning System™

Restoration of Natural Wood Tone

Wood Brightener/Neutralizer

Advanced Sealer with Water Repellency & UV Protection
ImagePLUS
Premium Water & UV Protection
(Our Most Popular Package)


TrueDecks PressureLess Cleaning System™

Restoration of Natural Wood Tone

Wood Brightener/Neutralizer

Transparent Finish With Iron Oxide Pigments & Water Protection

Professional Airless Application of Finish With Up to 3 Color Options
RestorePLUS
Complete Restoration System
(Recommended for Moderately Damaged Wood)
Minor Deck Repairs (Replacement of pieces or Re-Decking is Extra)

Belt Sanding on all Horizontal Surfaces (Verticals Not Included)

Re-surfacing Available for Severely Damaged Wood for an Extra Fee
READ WHAT PEOPLE ARE SAYING ABOUT THEIR DECK STAINING/CLEANING EXPERIENCE