Get Your Deck Back in Shape: Expert Advice on Repair and Maintenance
Do you own a deck? If so, you probably love using it to entertain guests, host summer barbecues, or enjoy the weather. However, when your deck suffers wear and tear from year-long exposure to the harsh Maryland weather, it may need repair services to get it back in tip-top shape. If your deck needs some repairs and TLC, don't hesitate to contact us at TrueDecks.
At TrueDecks, we provide high-quality deck repair services to homeowners in Gaithersburg, MD & surrounding areas. Our professional deck repair experts can repair your deck, making it look beautiful and new again.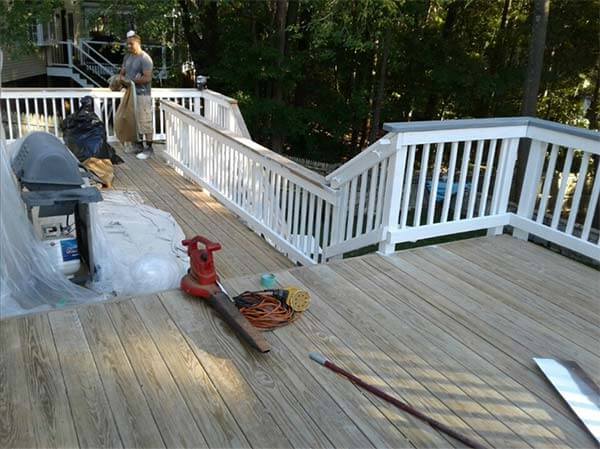 Common Deck Issues We Repair
Your deck can take a beating over time, as it constantly experiences intense heat, rain, snow, and wind. Even if you live in a more mild climate, your deck will eventually need repairing or replacing because of these factors.
Not sure if your deck needs repair? Here's a list of common deck issues we tackle for Gaithersburg property owners:
Cracked wood: Cracked wood often occurs due to water damage and sun exposure. Cracked wood planks may completely break, so we replace individual boards as needed.
Loose support posts: The support posts that keep decks standing can become loose over time. We'll resecure them to keep you and your family safe on the deck.
Rotten boards and handrails: Deck floorboards and handrails may rot away, leading your deck to need deck board replacement.
Moving or sagging floorboards: Loose floorboards pose a serious safety risk. They usually occur due to water damage or faulty construction.
Broken support posts: Damage from wood rot can damage deck support posts and put the rest of your deck at risk. We'll repair the posts to keep your deck structurally sound.
If you're dealing with these deck issues, leave it to our experts at TrueDecks. We'll repair any deck damage for you.
Deck Post Repair and Replacement
Deck posts are the most likely part of a deck to break. 
Have you inspected your deck posts recently? If they're broken or rotting, it's time to call us for repair. These vertical posts elevate your deck off the ground but wear down over time due to weather and wood rot.
Some homeowners install elevated deck posts to prevent water damage. However, such decks depend on the posts set in the ground below the soil. If you live in a rainy area, your home is particularly susceptible to water damage.
If you've noticed damaged deck posts, you shouldn't try to fix them on your own. DIY repairs may damage the rest of the deck, putting you and your loved ones at risk. Instead, contact us at TrueDecks! We'll make sure your deck is safe and secure, repairing and replacing any damaged deck posts.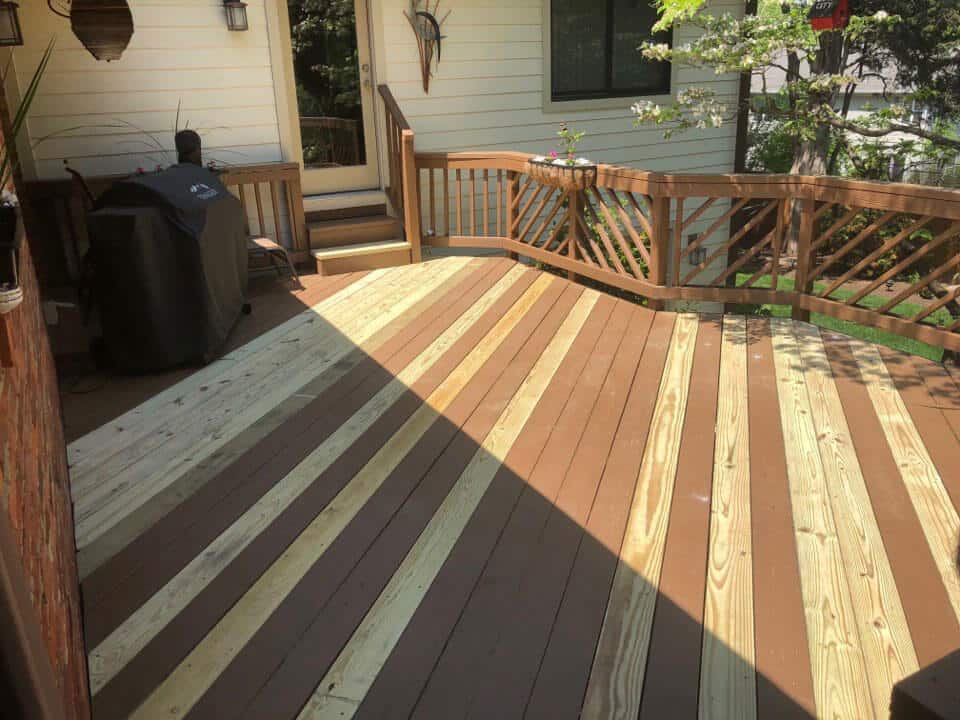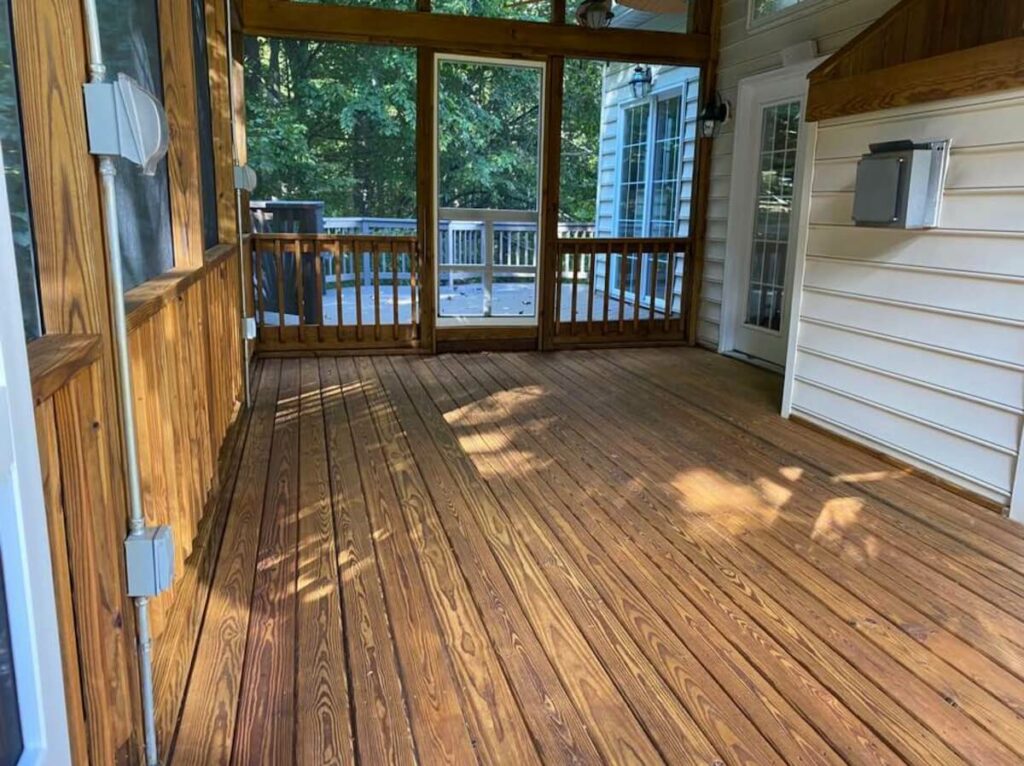 Should I Repair or Replace My Deck?
Our deck services fall into two categories: deck replacement services and deck repair services. But how do you know if your deck needs a few repairs or a partial or complete replacement?
When we come out for your appointment, we'll assess your deck from the top to bottom to diagnose all the damage. We'll let you know whether repair or replacement is the best option for your deck.
Repairs make sense in situations when your deck is fairly new and only needs a few specific repairs. Even then, while replacing deck posts and boards might not seem too expensive, over time, these costs can add up to be around the price of an entire new deck.
Even if part of your deck is still in good condition, it may suffer structural issues in the near future. For decks over ten years old, replacement may be the safest, most cost-effective option.
Why Choose TrueDecks for Deck Repair
When your deck needs a few new boards or a new handrail, call our experienced deck contractors at TrueDecks for all your deck repair projects.
Our certified deck maintenance and repair technicians guarantee you 100% satisfaction. We also provide a price-match guarantee, meaning that we'll match any of our competitors' quotes, no questions asked.
That's what makes TrueDecks truly one of the most trusted deck companies in Gaithersburg, MD.
We have the right materials, knowledge, and experience to repair any decking issue, and we make the process hassle-free from start to finish. Why put your safety at risk when you can hire expert deck, repair contractors? We'll complete the necessary repairs on time so you can get back to enjoying your deck.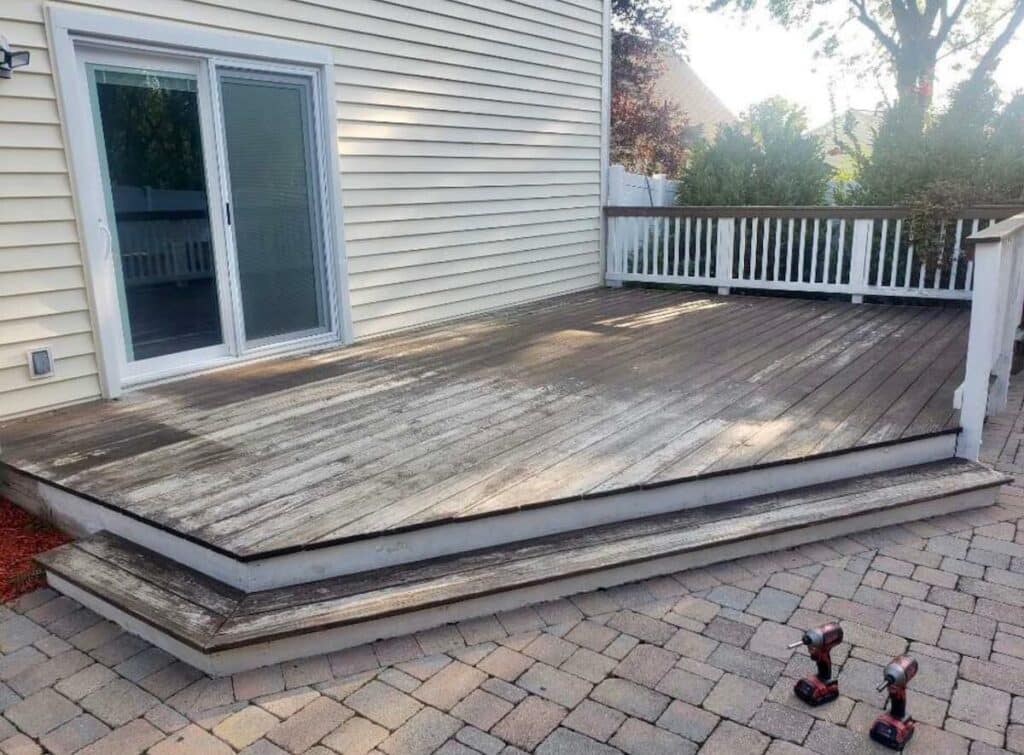 Deck Repair Near Me in Gaithersburg, MD | TrueDecks
Are you looking for professional deck repair in Gaithersburg, MD? At TrueDecks, we proudly offer premium-grade deck repair services at fair prices. With our deck repair contractors, you'll be nothing but satisfied with your deck's new look. Are you ready to bring your deck back to life? We're just a phone call away. As a family-owned company, we treat our customers like family and are always glad to hear from you. Call us at 
240-404-0207
 to receive a quote.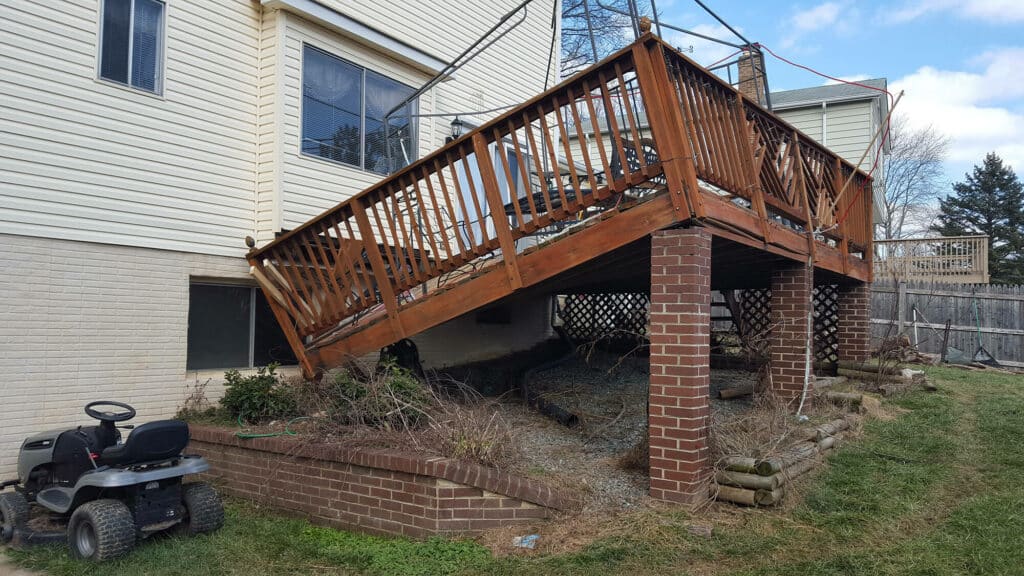 Deck Repairs Big and Small
Even the best decks start to show signs of wear and tear over the years. With time, wooden boards begin to rot, crack and loosen. These seemingly small issues can become serious safety hazards. Larger damages from accidents or natural disasters occasionally happen and require larger repairs. No matter how severe the damage to your deck is, TrueDecks can help.
Common repairs include replacing boards, reinforcing boards/railings, strengthening of structural supports, and can typically be done at an affordable price due to our price match guarantee. Our technicians are licensed and insured to do deck repairs in Maryland and Virginia. When it comes to damaged decks, we've seen it all. We'll make your deck look like it did when it was first built– or even better. In some cases, we may find that the best route is to build a new deck or resurface it. Resurfacing your deck includes using the foundation of your current deck and replacing the boards and railings with composite Trex boards or another wooden material. Either way, you can feel confident that your deck is in good hands with TrueDecks.