Deck Washing Columbia, MD
For a quality deck washing in Columbia, MD there's not a better team to trust than TrueDecks. Since 1998, we've been washing decks in Columbia, Maryland and the surrounding cities of Howard and Montgomery Counties. With experience in cleaning a wide variety of wood and composite decks, we are ready to take on any Columbia deck washing job out there.
Our process is unique. Rather than rely on pressure washing like many of the Columbia deck cleaning companies do, we have developed a revolutionary PressureLess™ Cleaning System & Preservation System which washes and cleans your deck without chipping or cracking the wood. You might be surprised that a low-pressure deck wash would be strong enough to remove old stains and grime. The strength comes not from pressure, but from our unique revolutionary non-toxic cleaning solution. The chemicals we use help rejuvenate the wood, leaving it looking like-new again.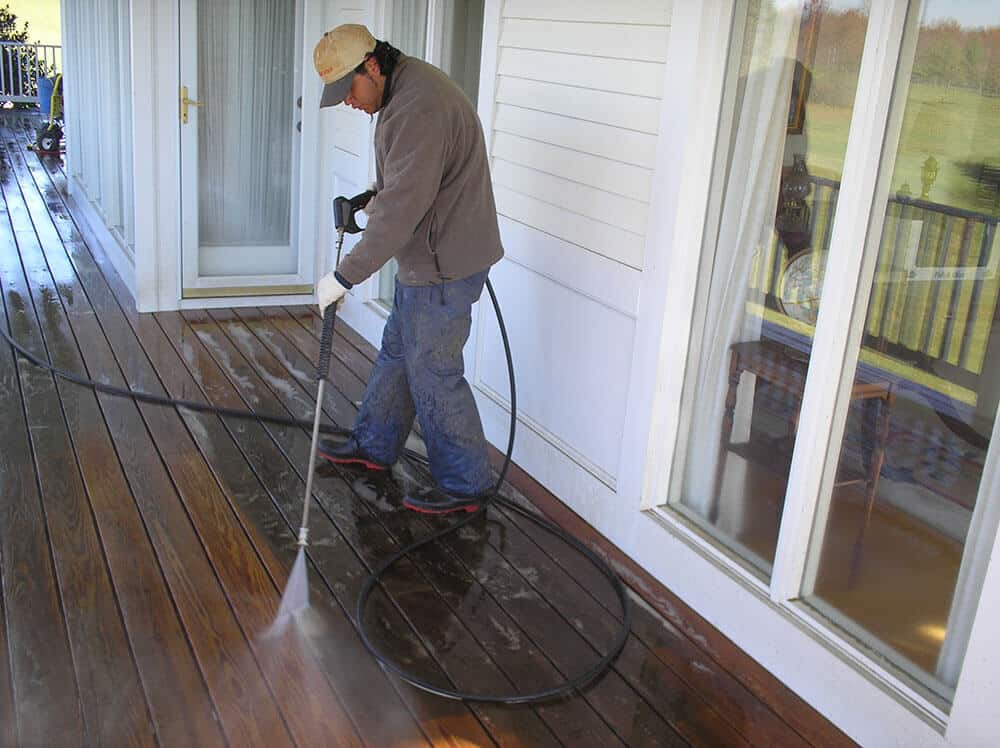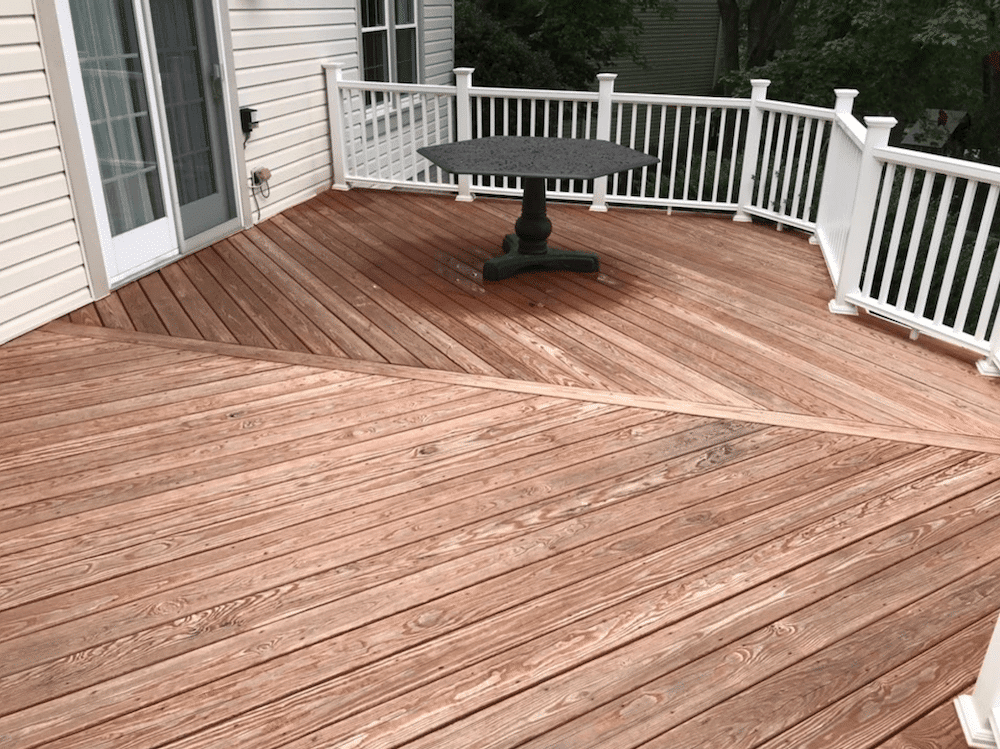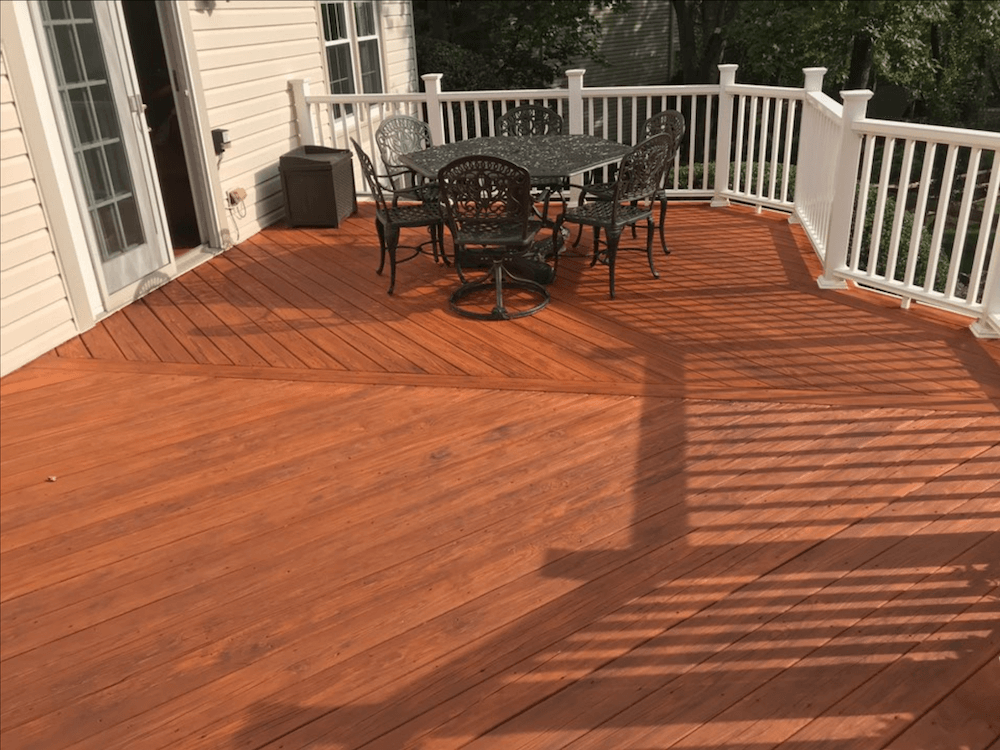 When it comes to deck washing Columbia, MD has many options available – and rightly so. It is an important deck maintenance item that should be near the top of everybody's yearly to-do-list. Keeping the wood of your deck clean helps not only its appearance, but also its structural integrity. Properly cleaned decks are more likely to last longer. When you think of it that way, deck washing is less like an expense and more like an investment.
We offer three different deck washing packages. Each includes The PressureLess Cleaning & Preservation System™. In our most popular package you also receive the professional airless application of a finish with up to 3 color options. Below you can see what each package includes. If you have questions about which package your deck needs, give us a call!
YOUR DECK WILL THANK YOU.
SELECT A DECK WASHING PACKAGE:
Economy
Good Water & UV Protection
(Great for Regular Maintenance)


TrueDecks PressureLess Cleaning System™

Restoration of Natural Wood Tone

Wood Brightener/Neutralizer

Advanced Sealer with Water Repellency & UV Protection
ImagePLUS
Premium Water & UV Protection
(Our Most Popular Package)


TrueDecks PressureLess Cleaning System™

Restoration of Natural Wood Tone

Wood Brightener/Neutralizer

Transparent Finish With Iron Oxide Pigments & Water Protection

Professional Airless Application of Finish With Up to 3 Color Options
RestorePLUS
Complete Restoration System
(Recommended for Moderately Damaged Wood)
Minor Deck Repairs (Replacement of pieces or Re-Decking is Extra)

Belt Sanding on all Horizontal Surfaces (Verticals Not Included)

Re-surfacing Available for Severely Damaged Wood for an Extra Fee